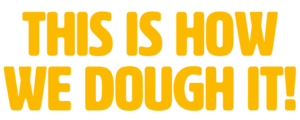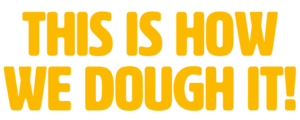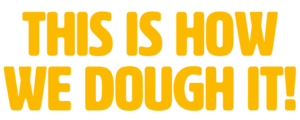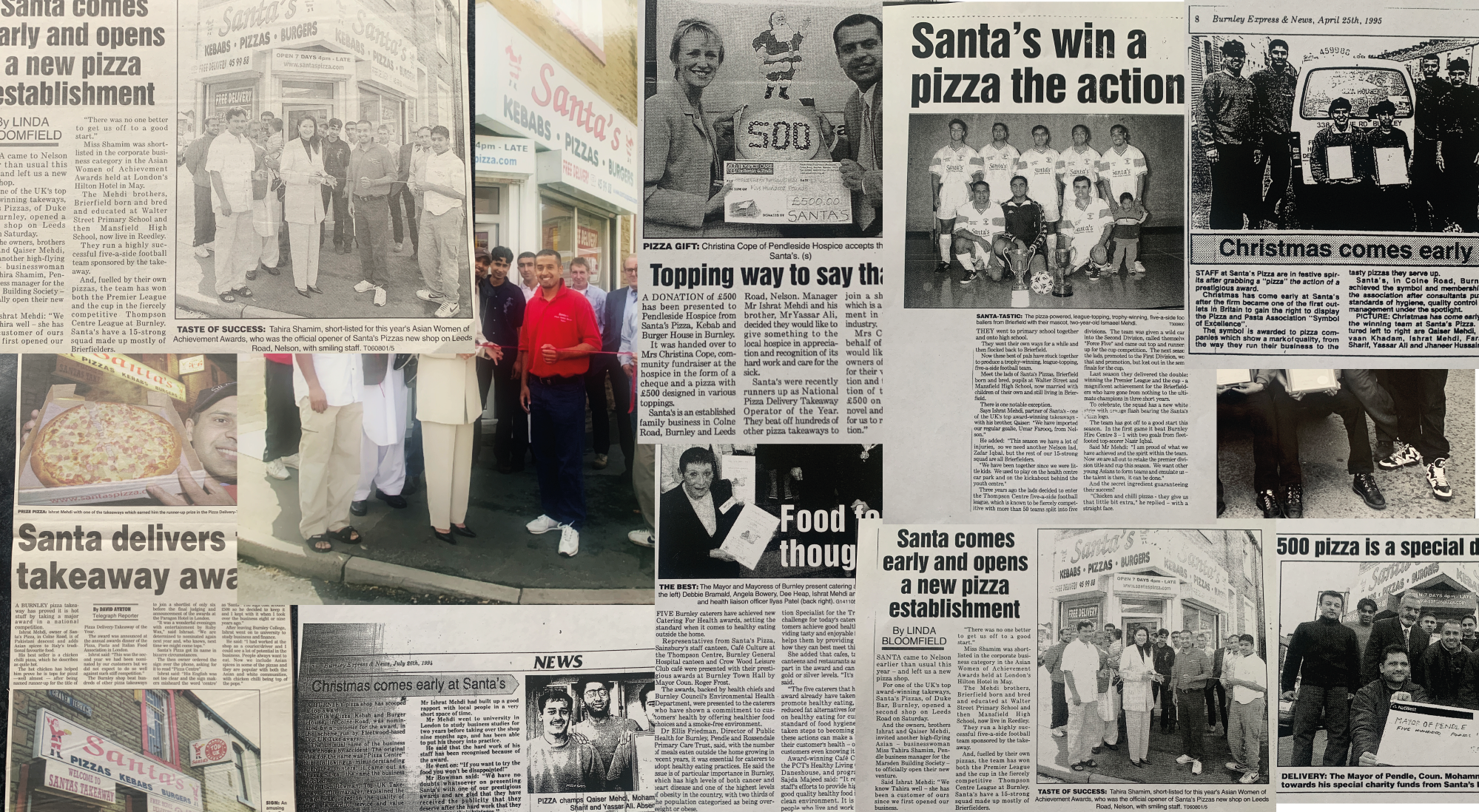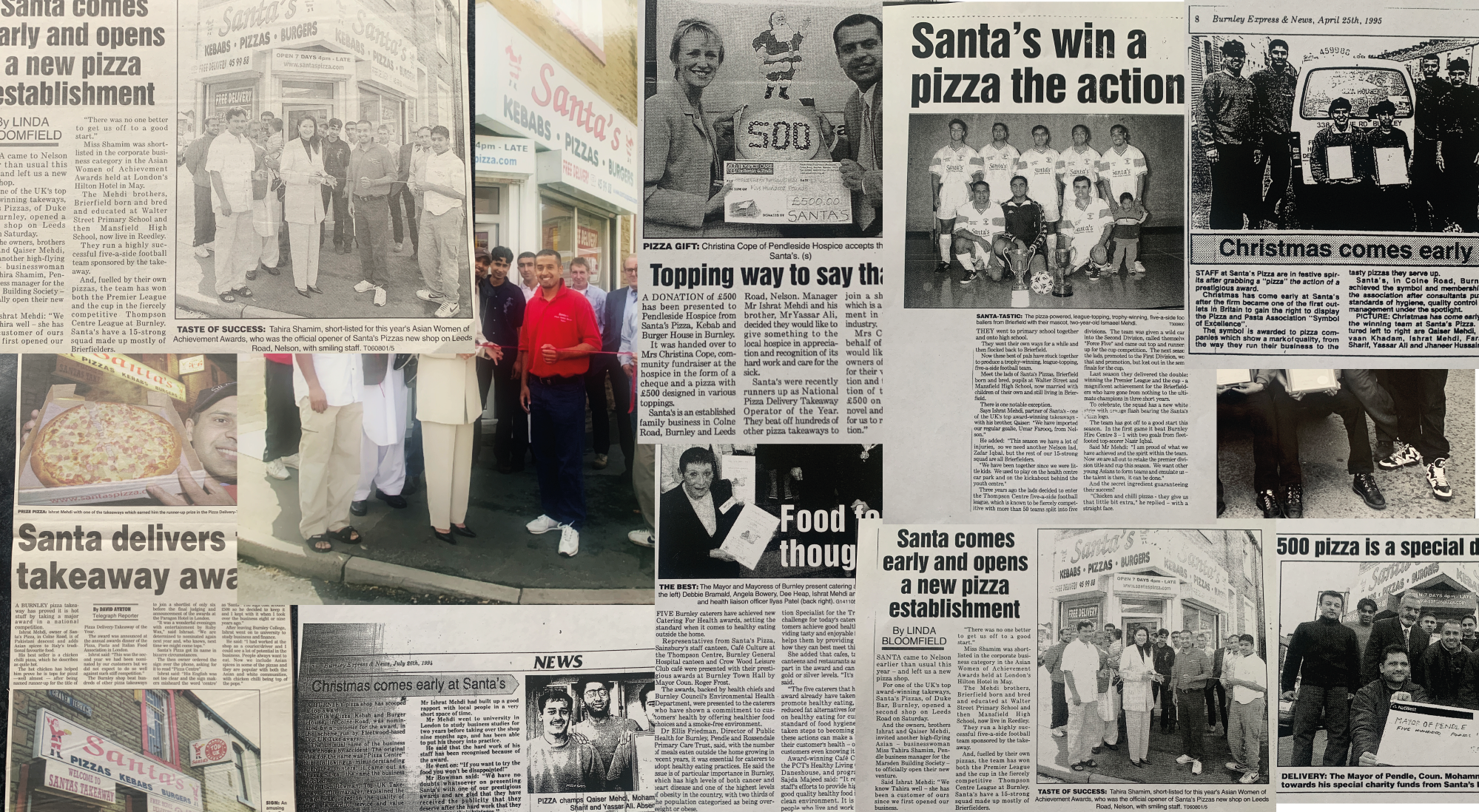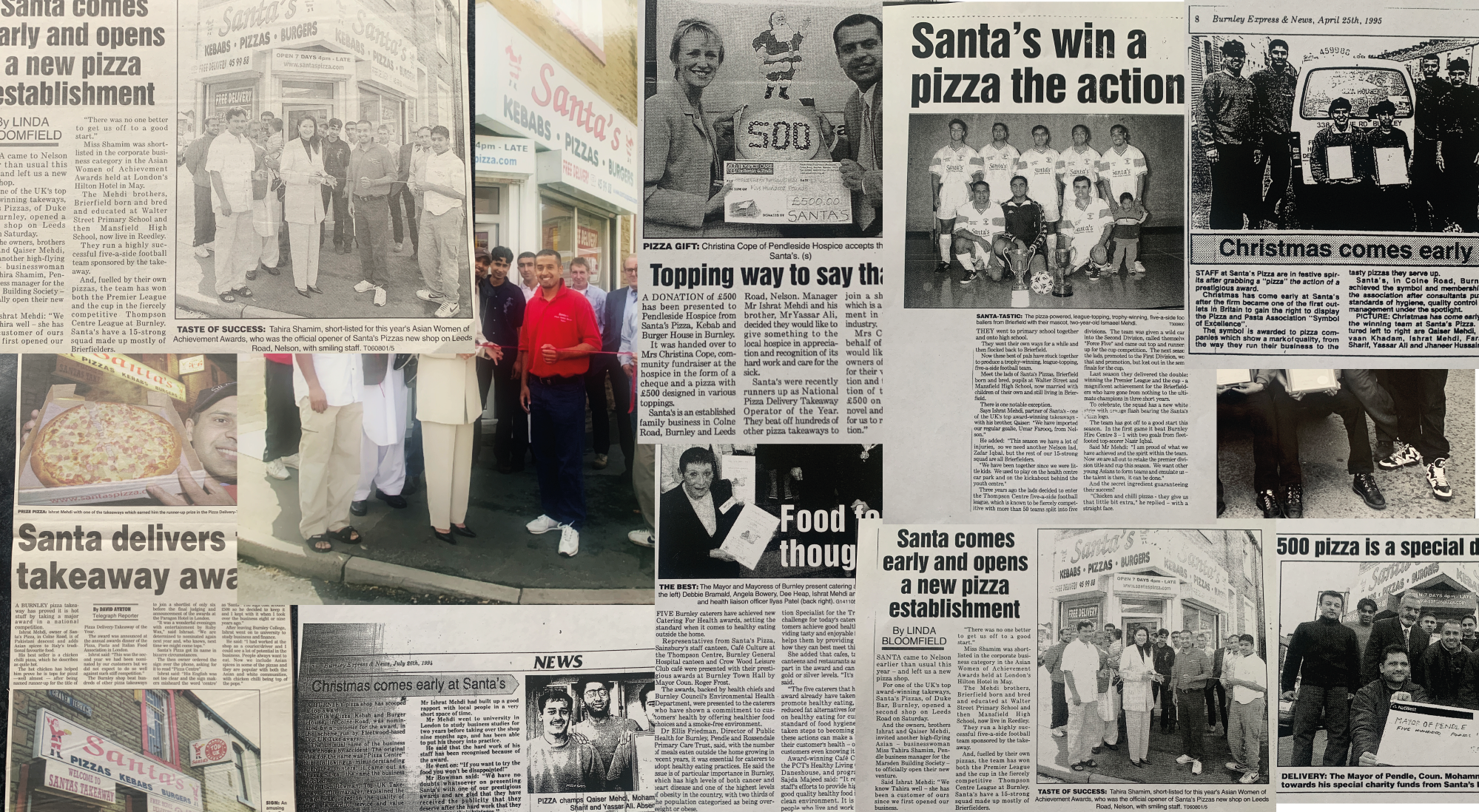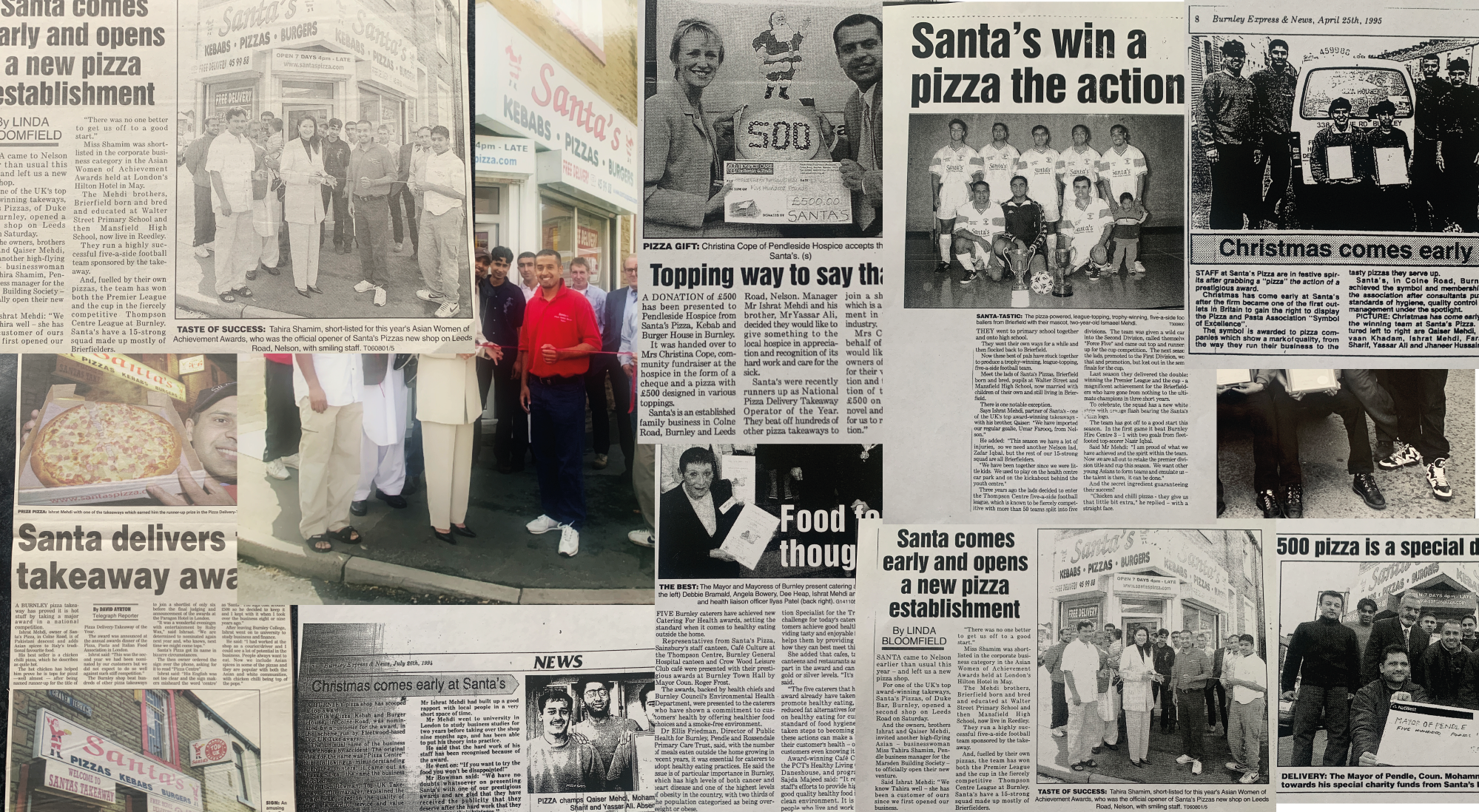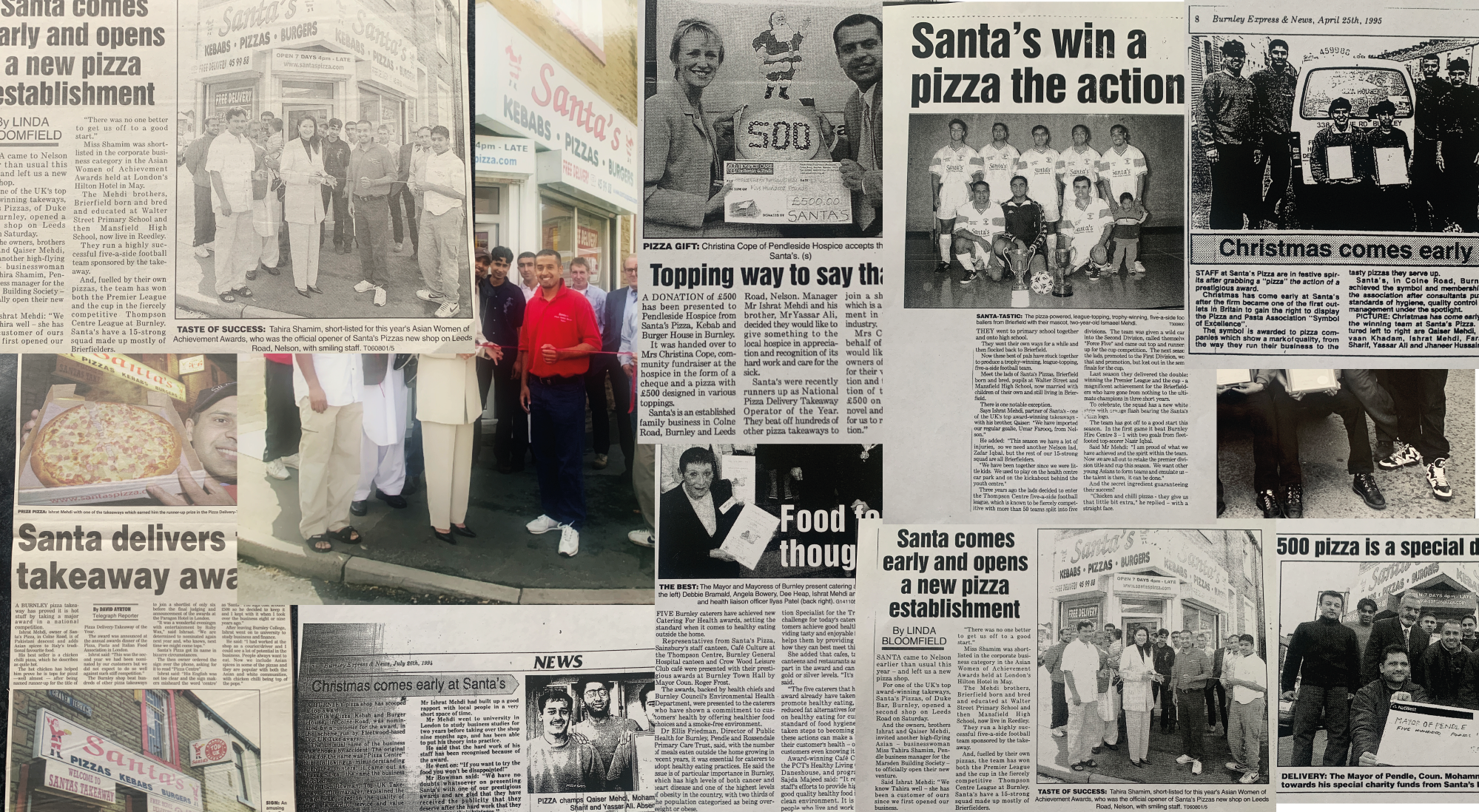 Slide 1
WHAT'S IN A NAME?
At Santa's, we would be the first to admit that we have an 'interesting' name for a takeaway. However, over the years, we and our customers have come to love it! Here's the story behind it...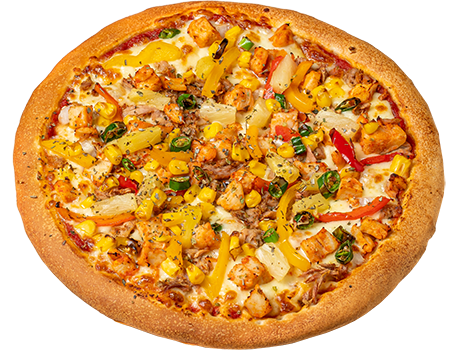 Slide 1
WHAT'S A PIZZA SANTA?!
Santa's story began in 1990, when a Palestinian man who had been living in the United States moved to the local town of Burnley. He intended to open a pizza takeaway named 'Pizza Centre' and ordered a large exterior shop sign. When it arrived, there before him was a laughing Santa sitting proudly on a sign that read 'Pizza Santa'. You can imagine the confusion - nevertheless the shop was begrudgingly called 'Pizza Santa'. The rest as they say is history.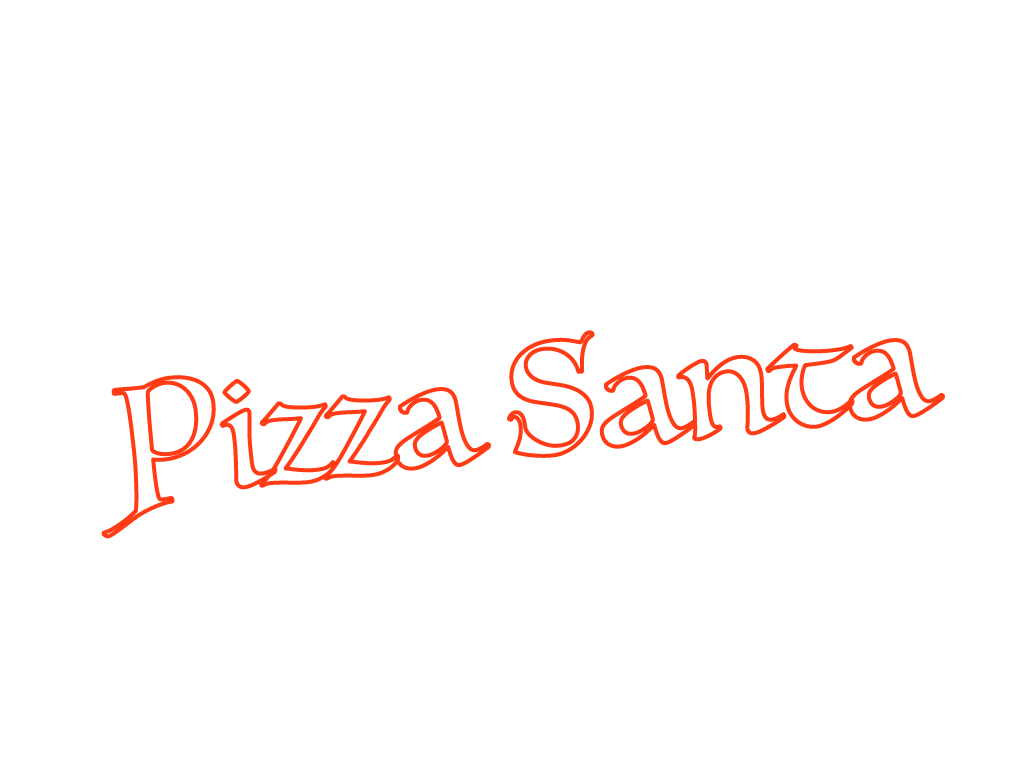 Slide 1
Santa's aiming high
Soon after opening, Santa's aim was to consistently provide high quality food and efficient service for all our customers. Our dedicated, hard working and loyal team of staff have enabled us to meet these standards and expand to where we are today.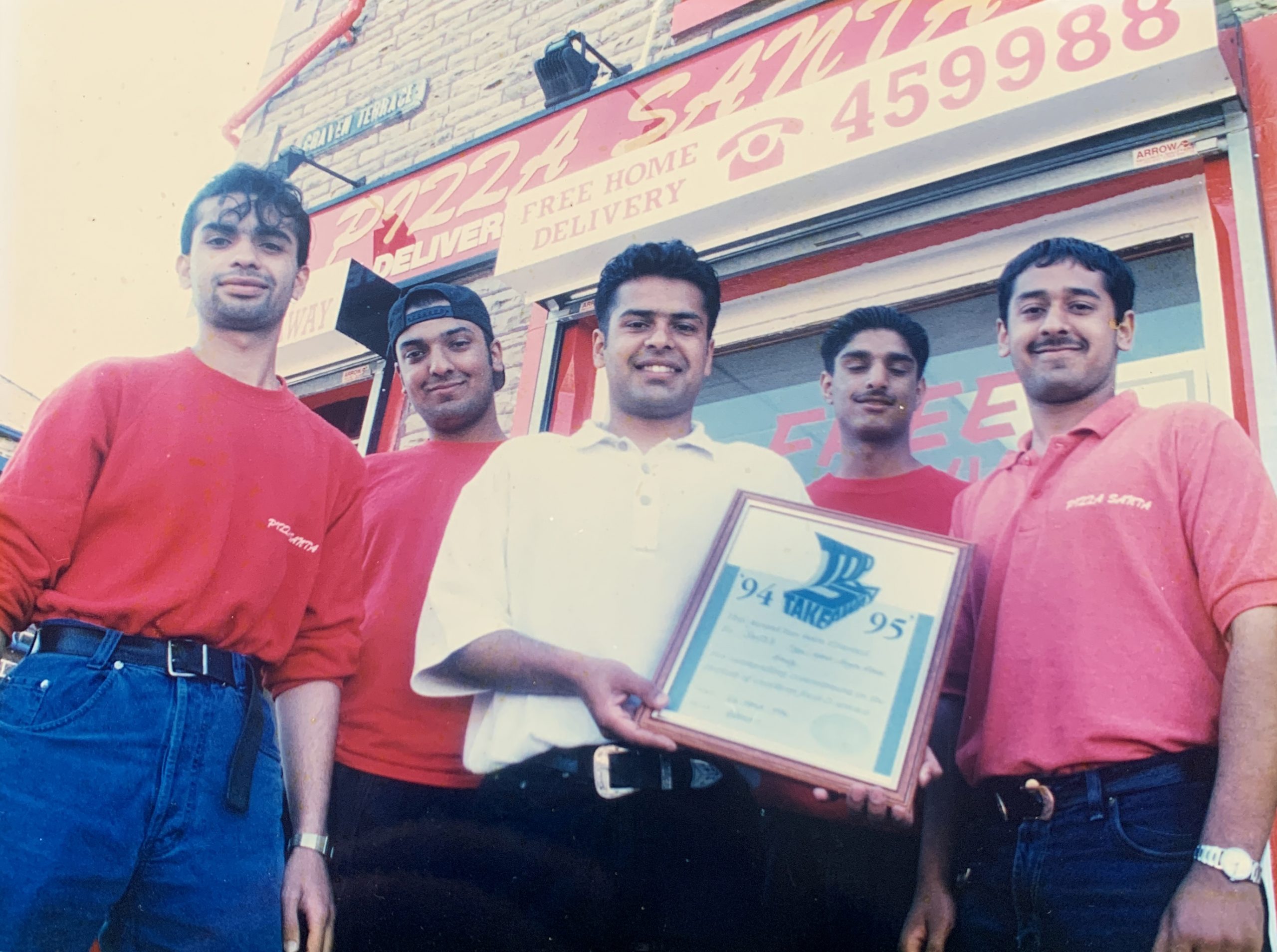 Slide 1
When one branch just wasn't enough
The Santa's story does not stop at Colne Road in Burnley! 5 more branches opened up, starting with one more in Burnley, then came Nelson, Accrington, Blackburn and Preston.. Do you want to see a Santa's anywhere else?

Slide 1
Winning Plaudits
After 25 years of commitment and dedication to providing freshly cooked, quality tasting food, and an efficient delivery service Santa's Pizza earned an outstanding achievement for 'Takeaway of the Year England' in 2015!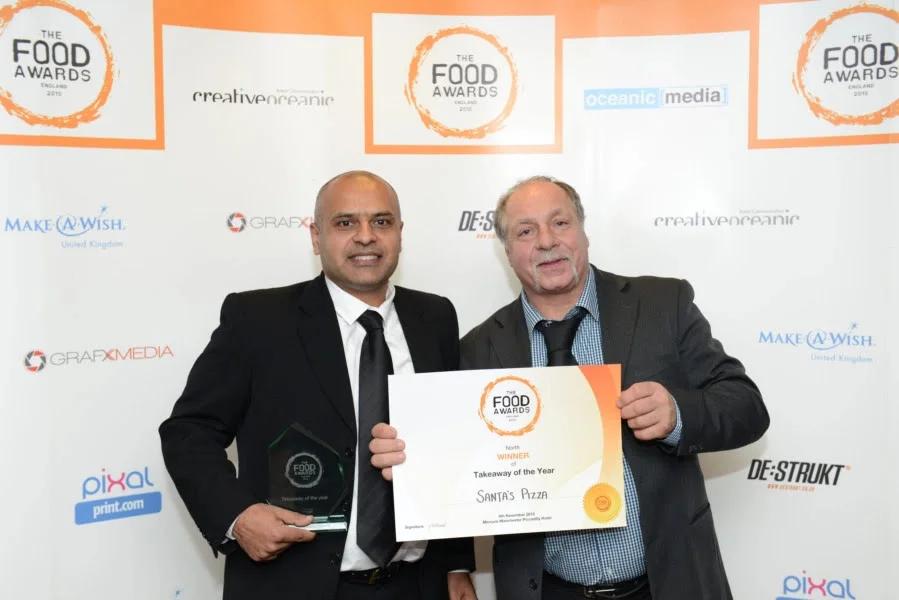 338 Colne Road
Burnley, Lancashire
BB10 1ED
1 Cairo Street
Burnley, Lancashire
BB12 0NL
176 Leeds Road
Nelson, Lancashire
BB9 9XW
37 Abbey Street
Accrington, Lancashire
BB5 1EN
98 Bolton Road
Blackburn, Lancashire
BB2 3PZ
34 Eldon Street
Preston, Lancashire
PR1 7YE
Sign up and order online at

santaspizza.com

and you will automatically receive Santas reward points.

For each £1 you spend, Santa's will award you 3 points. Every 100 reward points accumulated in effect is worth £1 in FREE Food!

Once you have received over 300 reward points, you can automatically redeem your points for FREE Food from Santa's. You will have the option to redeem your points when it best suits you.

You can collect a maximum of 1000 points before you must redeem your points.

Points will not be credited for an order where a redemption has been made.

A FREE gift of 100 points is allocated by Santa's when you sign up.
Monday – Thursday 4:45pm – 11:00pm
Friday – Saturday 4:30pm – 11:30pm
Sunday 4:30pm – 11:00pm